2019-07-18 17:52:42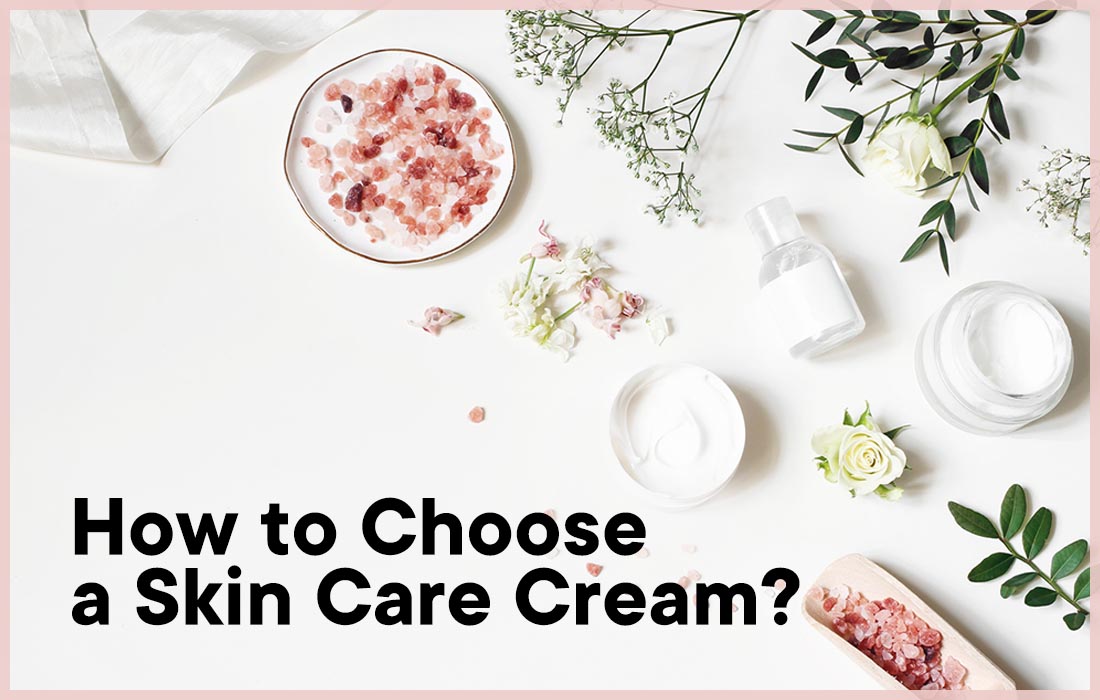 How to Choose a Skin Care Cream?
Your skin care regimen can help you look and feel younger for many years. In order to maintain healthy, young-looking skin, you should use skin care creams that provide your skin with moisture and vitamins. Different people need different levels of skin care treatment, so finding the right skin care cream for your needs is important. Here are some handy tips to help you select a skin care ointment that fits your individual needs.
Know Your Skin Type
No health and beauty aid can work for you if you don't pay attention to your body's needs. In the case of a skin care treatment, you need to know your skin type. This is not based on skin colour, but rather how oily or dry your skin tends to be. Oily skin means that you have large pores, and the wrong kind of skin care cream could increase the number of blackheads you get. Dry skin means you have smaller pores and might have rough or scaly patches of skin. Normal skin lacks the sheen or scaly patches of oily and dry skin. Finally, some people have a combination of oily, dry, and normal patches on their skin. Before you choose a skin care ointment, take a look in the mirror to determine your skin type.
Think about Your Skin Health
Skin care cream consists mainly of vitamins, minerals, and other agents to help heal and strengthen your skin. However, you should always bear in mind that everybody's skin is different, and some people have medical issues that make certain types of skin care ointment less effective. If you have sensitive skin, certain brands of skin care cream might feel uncomfortable or even painful on your skin. Certain allergies, such as an allergy to aloe, can be problem with many brands of skin care cream. Finally, if you have recently had a bout with skin cancer, you should consult with your physician before you determine what skin care treatment is right for you.
Examine the Ingredients
Choose a skin care cream that has a good concentration of effective active ingredients. The concentration should be at least 5% but no more than 15%. You can opt for organic skin care ointment if you wish, but remember that certain claims, such as all-natural and non-toxic, are not regulated and can be included as marketing-speak on the skin care cream. You should target a skin care treatment that has a good concentration of key nutrients such as Vitamins A, B, B5, C, and E. For Vitamin E, avoid tocopherol acetate, as it can degrade from sunlight and harm your skin more than it helps.
Figure Out Your Goals
Do you want your skin care cream to provide cleaning and moisturizing, or do you want something more intensive out of your skin care treatment regimen? For example, if you have problems with acne, blackheads, or flaky skin, a skin care ointment with an exfoliator can help brighten your skin and restore a feeling of youth. If you have a specific issue that you want to work on, such as wrinkles or puffiness in your skin, target a skin care cream that is designed specifically to deal with those issues. If you don't have any goals beyond getting healthier and younger-looking skin, start with a basic skin care cream. You can always look for a more advanced skin care ointment later if you feel the need.
Fit the Skin Care Cream into Your Budget
A good skin care treatment requires you to apply the cream on a regular basis and not to deviate from your routine too often. This means that you need to commit to buying enough skin care cream to last and to replenishing the products when you start to run low. Depending on how much disposable income you have, this can cause some financial strain. Look at the price tag of the skin care ointment you prefer, and then examine both the directions for use and the size of a container. Make sure that you can afford to buy the skin care cream, use it properly, and keep it in stock at your home. If the price seems too expensive, consider an alternate skin care cream or look into whether you can buy the product in bulk to save some money.
Check Online Reviews
Take a look at online reviews before you commit to one particular skin care treatment. When you look over the reviews, try to focus not so much on the number of stars they assign to the product and more on the content of the customer's feedback. Most high-quality reviews provide a little bit of context about the customer, so you can find experiences from people who are similar to you. This allows you to identify whether a given product or skin care ointment will fit your needs well enough to become part of your health regimen. If you can find reviews with pictures, that's even better, as these give you a real look at what a given skin care cream did for the person providing the review.
Look for Samples
Finally, if you have looked around but still aren't sure that you have settled on the right skin care cream, keep in mind that you don't usually have to put a lot of money down up front before trying the product. Most cosmetic manufacturers and sellers offer free samples to show off what their products can do. You won't be able to get a full idea of a given ointment's effectiveness off of only a few samples, but you can figure out whether the cream causes you any skin irritation and feels comfortable to you.
Choosing the right cream for your skin may seem like a daunting task, but doing it right can help you look and feel better. By taking a look at your options, reading online reviews, and trying free samples when you can, you have the best possible chance of finding the right skin care treatment for you.