2017-07-07 08:50:21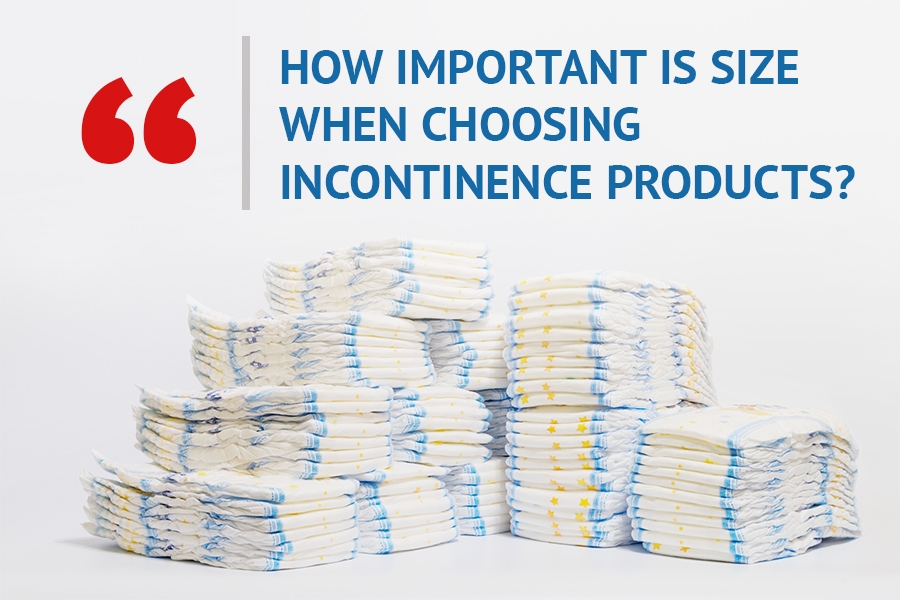 Whether your incontinence is related to a short-term health issue or a chronic condition, the fact is that you need to be able to live as normal a life as possible. When you buy incontinence products to help you manage your situation, it pays to consider the size carefully. Here are a few of the reasons why size really does matter.
Making Sure the Garments Stay in Place
One of the more important reasons that you want to invest in products that are the perfect size is so they will stay in the right position. In order to provide you with the most protection, the fit should be snug but not uncomfortably tight. A snug fit is less likely to slip and lead to an embarrassing moment.
Remember that products for men and women are not measured in exactly the same way. Products for males are based on waist measurements while those for women are based on hip measurements. If you are currently in between sizes, it makes sense to purchase one pair of cheap incontinence products in the slightly larger size and one in the slightly smaller size. Based on the manufacturer, one of them is sure to provide a comfortable but secure fit.
Hard for Others To Detect Under Your Clothing
The size is not just about making sure the waist fit is just right or that the elastic around each leg is secure. You also are concerned with the bulk of the undergarment or if the product can be easily seen while you walk through the office or are eating out with friends. A product that is somewhat bulky is harder to hide. Even if you wear a full skirt or a loose cut of slacks, it may still be possible to notice the bulging underneath your outer garments.
The good news is that there are incontinence undergarments that look quite a bit like their standard counterparts. There are no lines of bulges to let anyone know you are wearing anything other than regular underwear. Thanks to the improved absorbency of the materials used these days, you can relax and know if an accident occurs everything will be okay.
Giving You Peace of Mind
Think about the other items you wear everyday. Don't you feel better about your appearance when everything you have on happens to be the right size? The same principal applies to your incontinence undergarments or the other products you wear under your clothing.
No one else knows what you have underneath, but you do. When you are comfortable in them and feel that they are not taking away from your appearance in any way, it's easier to feel good about the way you look. Having that sense of confidence in your looks makes it easier to not be worried about what could happen and be more focused on taking care of things at work, enjoying lunch with a friend, and maybe taking care of a little shopping before you head home in the evening.
Remember that the size of those discount incontinence products is important for more than one reason. Along with the practical aspect of dealing with any leakage discreetly, there is the matter of feeling that you look your best. Take your time and compare products closely. It won't take long to find something that's just right and makes your days a little easier.